The new Eyedog product reduces risks when handling bundles of pipes and casings. It chokes the sling at lifting and keeps it chokes when put down. The Eyedog is designed specifically for the purpose of lifting bundles safely.
Eyedog is a new product from IronGrip especially conceived to secure packs or bundles of tubes, bars, drill rods, logs, etc. that are lifted with steel wire slings.
The Eyedog is an ingenious, yet simple, patented product that is used with an ordinary casing sling. It is attached to the sling wire when it is unloaded and is automatically tightened when the goods is lifted. When the goods is put down the Eyedog secures the bundle making sure it does not open. The Eyedog keep the bundle together until next lifting is needed and is safely opened by gently releasing the screw on the Eyedog.
The most important benefits with the IronGrip Eyedog are:
Mounted fast and safely on an unloaded sling
Keeps the bundle together when it is put down
Does not cause any damage to the sling
Simple and safe to open to extract the content of the bundle
Can be reused
The natural rotation of the wire when lifted does not cause any problem
A product leaflet can be found here.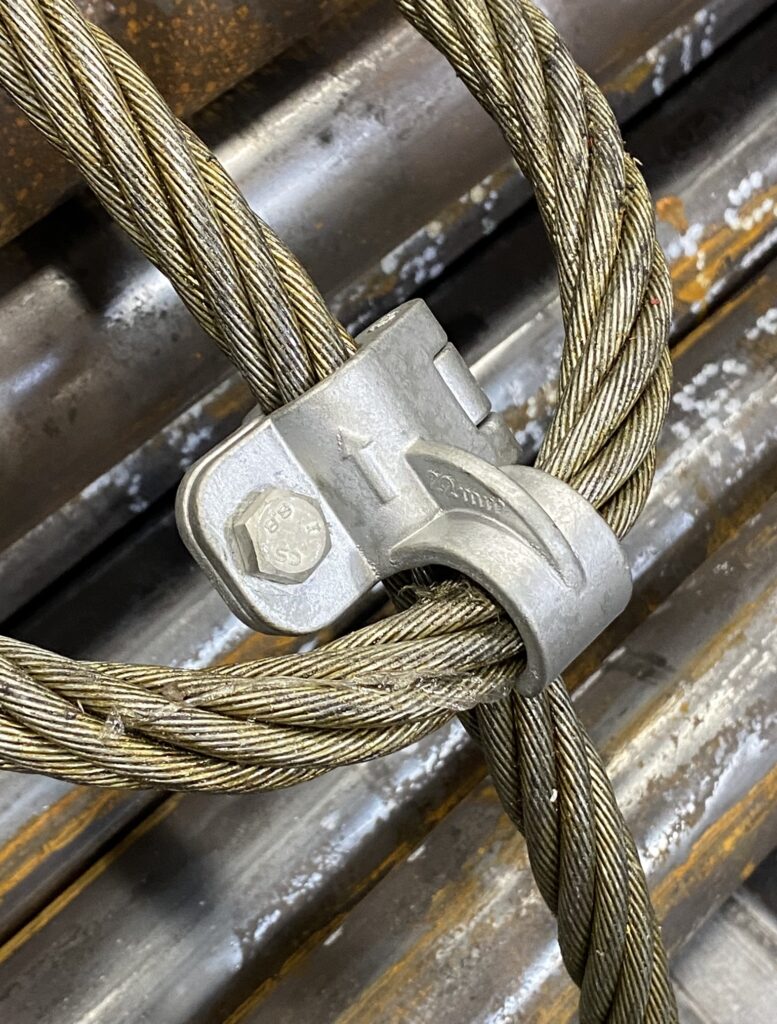 Want to see how the IronGrips Eyedog works? This short video shows the problem statement and the principle function in a test environment.